The Frock from the Flock...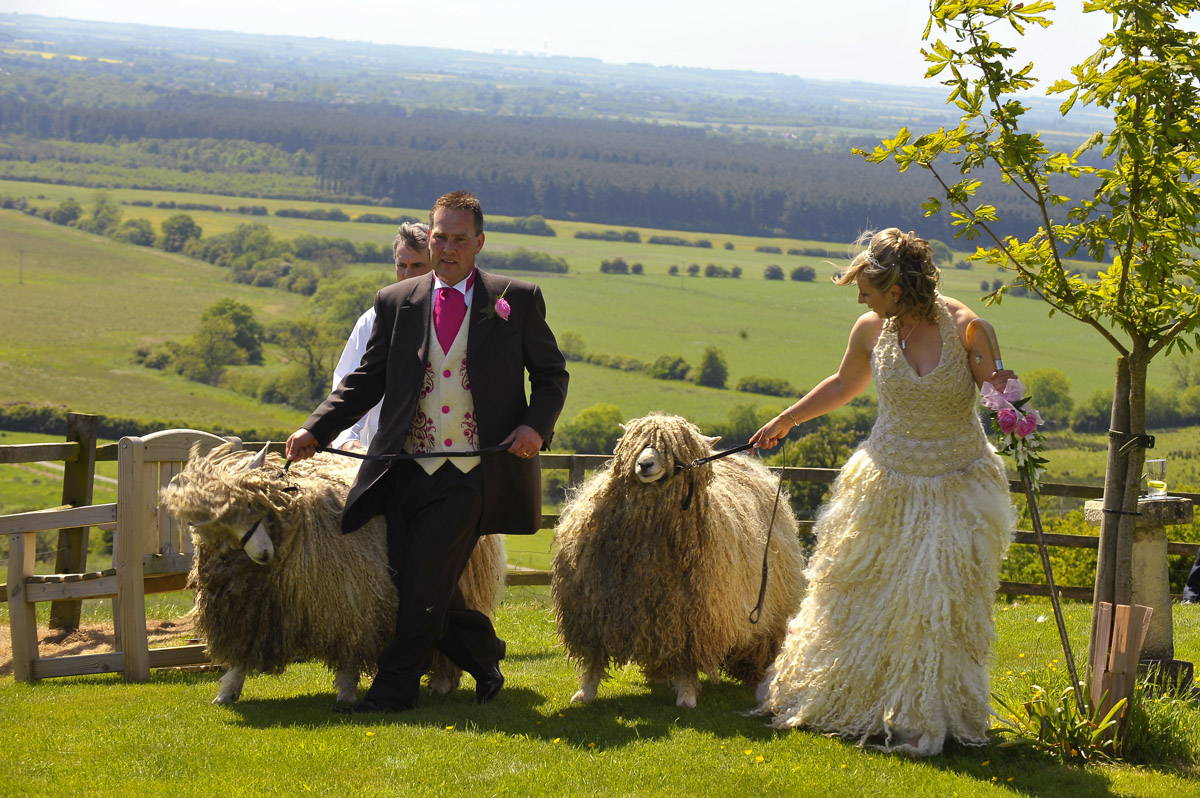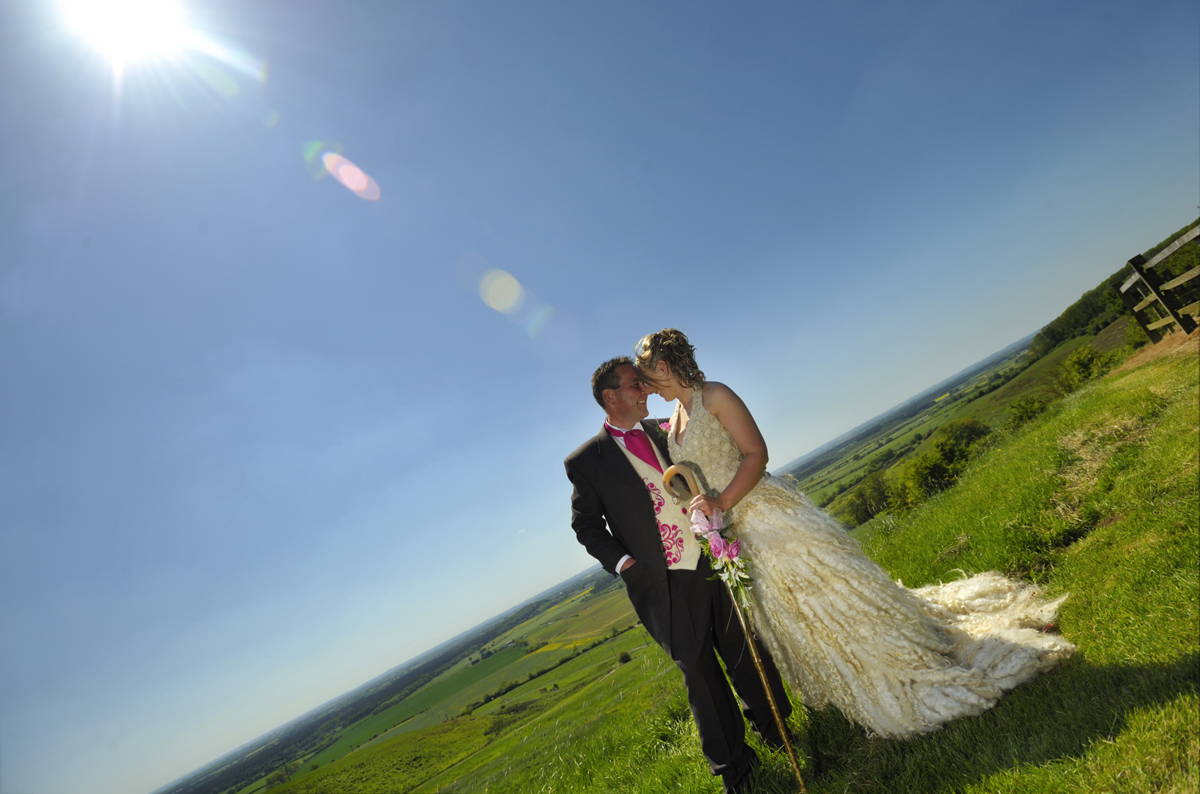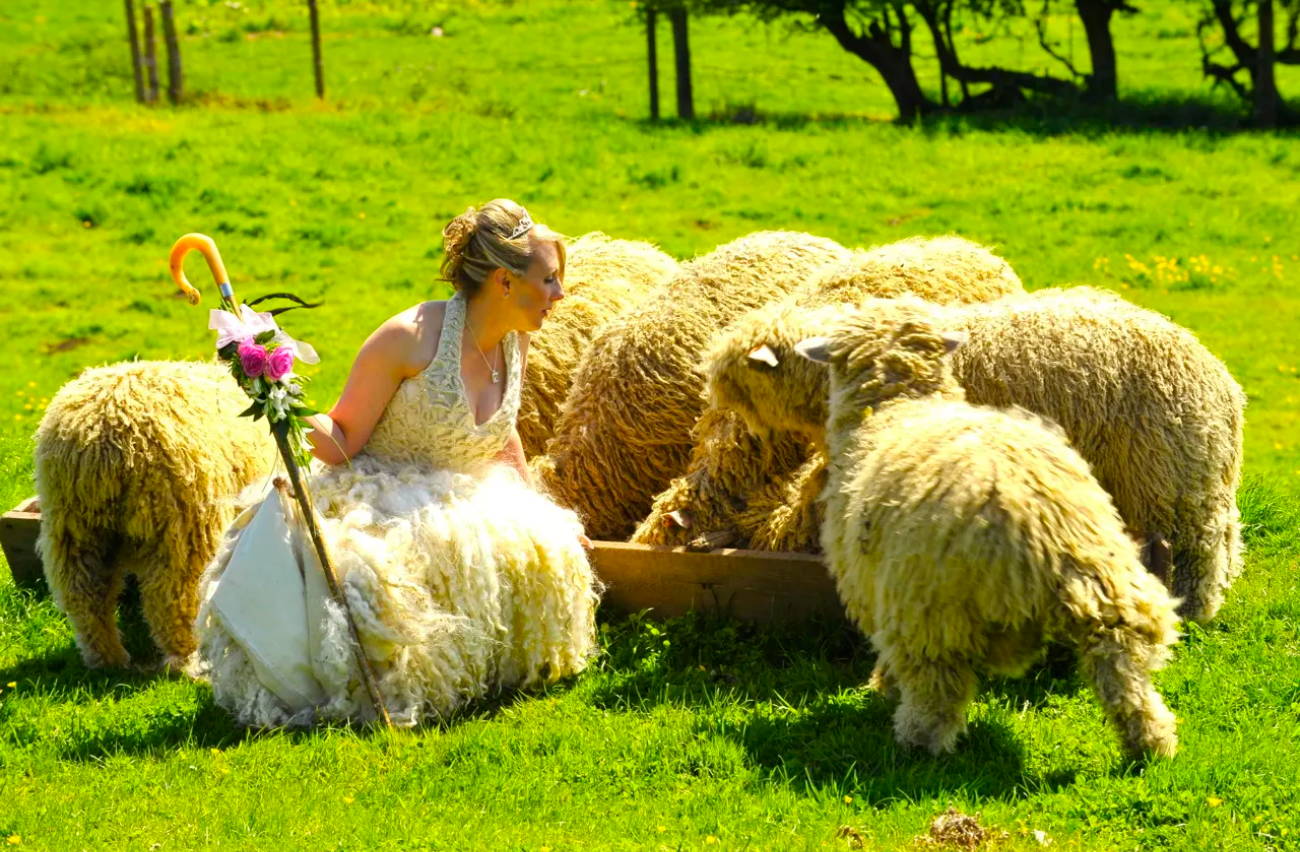 I w

as becoming very disheartened at 'shearing time' seeing our beautiful clippings of lustrous locks bagged and practically given to the wool board! I consequently set out on a mission to prove that British wool is still a wonderful commodity to be celebrated, and what better way to celebrate it than on our own wedding day.
So, armed with a long fleece and a head full of ideas I headed off to see Caroline Chamberlain, who helped me bring my design to life.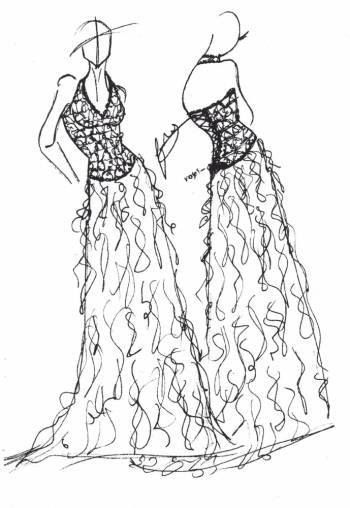 My design aim was to create a beautiful bridal gown in its own right, with wool being the final surprise of the piece. I wanted to show a full range of possibilities for 'lincoln' wool within one garment. Having shown the effect of the hand-spun spun wool, worked into a crocheted pattern and the versatility of the wool felted, I then decided to go for the dramatic effect of the the natural raw wool staples.
Within 8 months (unbeknown to me) I had created a concept gown that was about to go global!